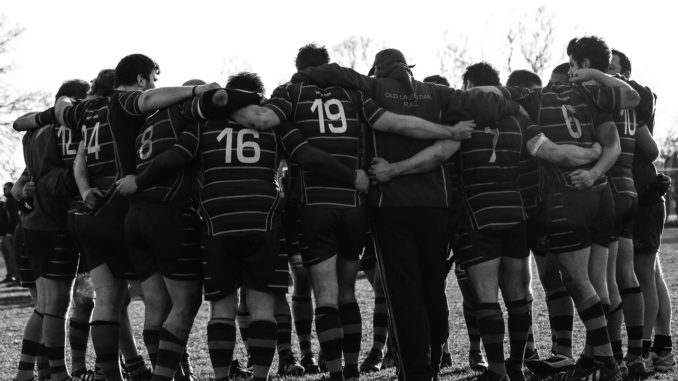 Some sports are popular in some countries more than others. This is particularly true for sports that are considered to be national sports. Not every sport is like that, for example, football, which is popular all over the world.
Other sports are a bit more niche and popular in some countries, like rugby, which is most popular in England, Scotland, Australia, and New Zealand, not to mention France and Italy. Rugby is one of those sports which is popular enough for people to bet on and not as popular for everyone to jump on the bandwagon. Finding the right bookmaker can be hard, especially online, but many people find them here.
In the United States, rugby is a growing sport, to say the least. Yet, there have been some American rugby players over the years, which made a name for themselves and gave the US audience something to be proud of. Here are the most notable of them.
Chris Wyles
A player born in the United States, yet raised in England. You expect someone like that to start loving English sports like rugby and love he did. He signed with a US team called the Sevens and played with them for a while, before becoming the captain of the US 15s. He signed with Saracens, an English team, in 2008.
He plays in England, but whenever necessary, he comes home to the Eagles to play on international events. He had over 50 international caps, lagging behind a single player, Mike Petri. Wyles helped the Saracens win two European Championships and four Premierships.
Samu Manoa
Manoa started playing rugby at the age of 13 with his family. He was taught by his father and uncle, the latter of which was a rugby player in Tonga. In 2011, he signed with Northampton Saints and played for them until 2015.
After 2015, he signed with French team Toulon, played for 3 years, to sign with the Cardiff Blues in 2018, play for a year and then sign with Seattle Seawolves and finally, retire.
He played for the American national team, having 22 caps. He was an unexpected talent, who surprised most people when he started playing his first season with the Saints.
Blaine Scully
Blaine is an athlete through and through. He played many sports in high school, from basketball, water polo, to swimming. He started playing rugby at college, with UCLA, before he transferred to Berkeley in California, where he played for their team, winning two national collegiate titles. He graduated from college in 2011 with a degree in history.
After that, he started playing professionally, signing with Leicester Tigers in 2013. He played with them for two seasons, prior to signing with the Cardiff Blues in 2015, and played until 2019.
He retired in 2020, with great results and a wonderful career.
Todd Clever
Todd Clever is a retired rugby player who played all over the world, from New Zealand, South Africa, Japan, England and for his national team, the Eagles. Clever should have the most caps as an American rugby player, making a name for himself abroad and domestically.
Rugby is a tough sport, but it managed to make its way to the United States. While still developing, it is obviously a sport which has many fans and some stars, as well.