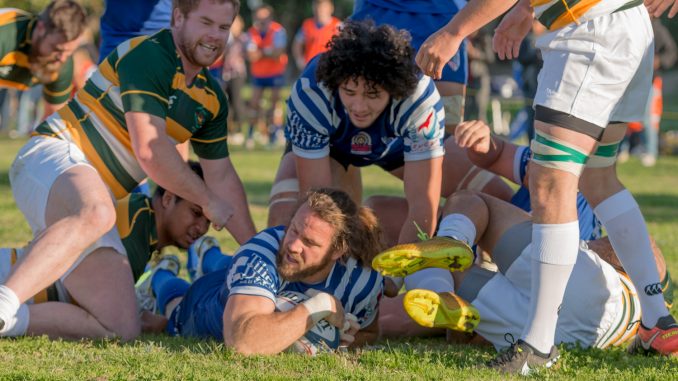 Three rugby clubs have been victorious in the inaugural weekend of 2017 California Cup: Life West, OMBAC and San Francisco-Golden Gate. Their opponents fought as hard as they could and the result was top quality rugby matches. The results settle the ground for further victories that fans and sports lovers can use to place their bets on rugby online on betting platforms like newjersey-casino.com
Life West played against Belmont Shore on Saturday. Life West won from Belmont Shore a tough game, with a total score of 27 to 20 points, after multiple penalties by Andy Jackson. Life West wants to show their real talent and potential by competing in every game.
OMBAC also won the game they played against the Olympic Club. Although both clubs had very good players, OMBAC was hard to keep up with for the Olympic Club. The game was a real delight and a show for the fans, ending with a victory for OMBAC 58-10.
At same day, San Francisco-Golden Gate played against San Diego Old Aztecs. The final score was a victorious 42 to 19. The head coach of the team is very happy with the result and said that every player was exactly where should have been and they've breached the Old Aztecs' defence. Wing Pila Huihui was awarded the player of the match because he scored two tries and worked hard all day.
OMBAC has three goals for the California Cup, and it's not only about fighting for the title, it's also about having fun playing. "First, to win the competition. Second, to have the few guys who haven't been identified by PRO league or by the Eagles get identified. Third, is to have a great club season with good club unity and have a lot of fun together."
Same for San Francisco-Golden Gate. They want to make it to the final and they also want to make great games to watch. "Obviously, the outcome for us is to make the final match. That's our end goal, but week-to-week, we just want to play a game that's enjoyable to watch and enjoyable for the boys to play in."