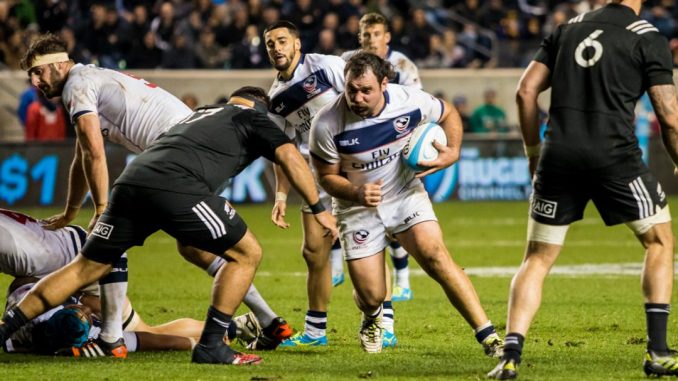 John Mitchell, Men's Eagles Head Coach created a team of 38 players for the November Tour that started on 4th November. Together with a full teams and his staff of coaches, physiotherapists, team managers, an analyst, a mental skills professional and a doctor, John is hoping for the best outcome possible from this Tour.
Fans of course are hoping for the best too, rooting for their favorite team to win. To make the games even more fun to watch, you can pick the best online casino here and place your bets to support your team and even make some extra money.
There are three matches planned for the tour, two have already been played, and one to come in the weekend:
Eagles VS Maori All Blacks – Friday, November 4 at Toyota Park Chicago, US.
Eagles VS Romania – Saturday, November 12 at Stadionul Arcul de Triumf, Bucharest.
And last one to come is Eagles against Tonga – Saturday, November 19 at Estadio Anoeta, San Sebastián, Spain.
Eagles lost the game against Maori All Blacks on Nov 4, with 54 to 7 for Maori. It was a super rough game to watch, especially for the Eagles' fans who traveled to Toyota Park to support their team. With this experience to strengthen the team and make the players more ambitious to fight, the Eagles prepared for the game against Romania.
Romania of course prepared also. And as a result, Romania seemed to have been better prepared to confront the Eagles, making the game a real physical encounter. The Eagles lost to Romania with 23 to 10.
The next weekend's match will be held at Estadio Anoeta in San Sebastián, Spain. The team had a week to prepare for the game against Tonga. The game will start at 11 am. ET, and will be broadcasted on The Rugby Channel live. This way, if you don't travel overseas to support your team, you can just watch the game online. Also, don't forget to place your bets on the game if you are a passionate gambler, and most of all, enjoy the game.