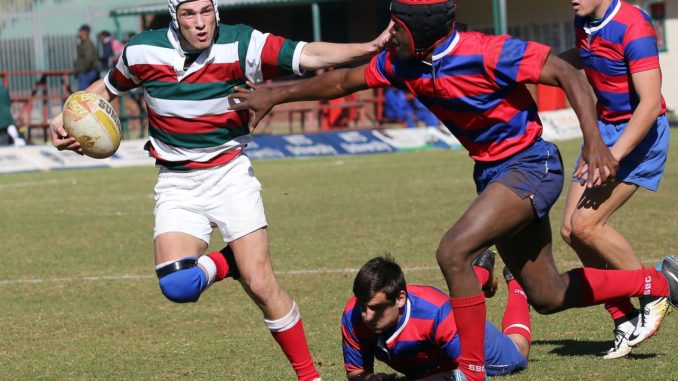 Some people train all their lives. Others wake up one day, after a good game on TV, or maybe something just clicks while they're on their phone reading online reviews, which makes them get an idea that they could go pro. But what does it take?
If you are tough, if you are a quick healer, and if you are an athlete through and through, you may have thought about becoming a professional rugby player. Rugby is one of those sports that doesn't let you claim injury when you've only got a scratch. The road to the top is tough and we are here to help you along the way.
Getting Started
Generally, as is the case with most sports, what you need to do is start early. However, unlike football, basketball, baseball, and some other sports, you don't need any academic achievement to play rugby professionally. As long as you keep your head above the water, you can do it.
This isn't to say that you can't join a club in middle school, high-school, or college. They are there and are perfectly valid. In fact, it may be even better for you to develop contacts and start training early. We're only saying that it is not required.
Now, one way to get started is to join an academy that belongs to a club. This is the main way clubs recruit people. If you follow their advice, train, and overall work hard, you may find yourself on their team. Remember that these people are looking for talent, discipline, and dedication.
Training
Training in rugby is not the same as training in general fitness. It is not something that is easily done from the comfort of your home. You need space, tackle dummies, scrum machines, and so much more. Until you get your foot through the door, you may want to look into some DIY training equipment.
While we are talking about training, fitness freaks will tell you that what you eat is just as important as how you train. And they're right. No junk food, no simple sugars – make sure you get plenty of protein, but don't forget the carbs for energy.
Positions
There is no such thing as a 'universal' rugby player. The Hooker, the Fly-half, and the Left Wing are all different. Forwards have to be big and strong, locks are the tallest players on the team, wings have to be fast, and the backs have to be good at catching the ball and stopping the offense. It is of utmost importance you determine the best position for yourself.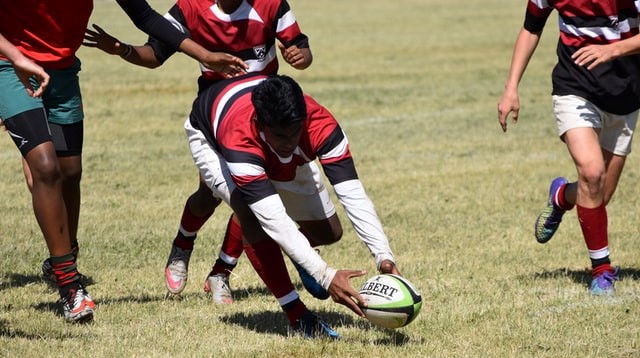 Expectations
You should have realistic expectations as a professional athlete. Rugby is still a growing sport in the US. There are a few countries that treat it with the respect it deserves, like New Zealand. The point is that you are likely not going to be in the public spotlight as an NBA or football player.
Furthermore, playing for a college or academic club is not as profitable as being a full-fledged pro. Some time needs to pass before you prove your worth as an asset. After that, it gets a bit easier. However, salaries are nothing to write home about. If you're in it for the money, consider Europe and a few other countries. In the US, it all comes down to the love of the sport.