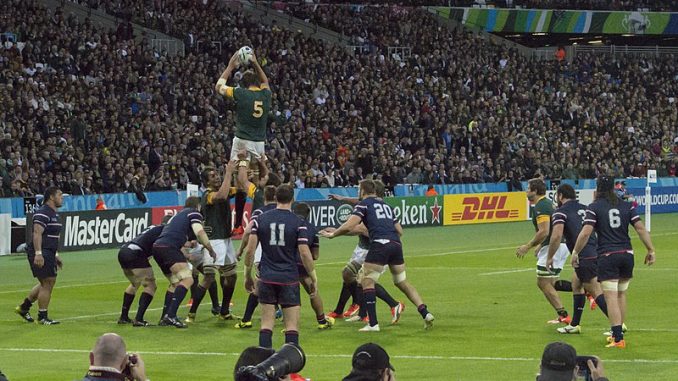 The country of South Africa is rich in different cultures and traditions, but it's also pretty diverse when it comes to sports. However, it seems that three sports are played and watched here more than others, and those are soccer, cricket, and rugby. While soccer might be considered the most popular sport in South Africa, rugby is not so far behind. Sports betting is also legal here, and websites such as SportPesa South Africa offer competitive odds for rugby games.
In this article, we will tell you all about the history of rugby in South Africa, and how they rank as a nation in this sport.
History and Politics
The national rugby team of South Africa played their first international games back in 1891. During the first half of the 20th century, New Zealand was considered the only team that could rival South Africa, and the two nations remained the most dominant in the world during that period.
Unfortunately, we can't talk about the history of rugby in South Africa without mentioning the apartheid system. After the passing of the apartheid laws in 1948, non-white players were excluded from the national team. These laws were in force throughout the 1960s when many comments started to arise about the controversial law.
Namely, this law was the reason why the South Africa national team was banned from international competitions during the 1970s and 1980s. Only after the apartheid's ending was the national team allowed back onto the world stage. Because of this, South Africa missed the first two Rugby World Cups in 1987 and 1991.
Two-Time World Champions
In 1995, South Africa hosted the Rugby World Cup, which was also the first time they could participate in the event. They claimed the championship title after a thrilling final match against New Zealand that ended after overtime (15–12).
Afterwards, South Africa won bronze in 1999, as well as their second title in 2007 against England in the finals (15–6). Currently, only New Zealand has more World Cup titles than South Africa (3 of them).
Currently, the country ranks 5th in the world ranking, while they were first back in 2009. They will also be one of the top contenders for the title in Japan in 2019.
Hall of Fame
Over the century-long history of South African rugby, the nation gave birth to some extraordinary talents in the sport.
There are 11 South African players, either in the International Rugby Hall of Fame, the World Rugby Hall of Fame, or both:
Barry Heatlie

Bennie Osler

Danie Craven

Hennie Muller

Frik du Preez

Morne du Plessis

Naas Botha

Danie Gerber

Francois Pienaar

Joost van der Westhuizen

John Smit