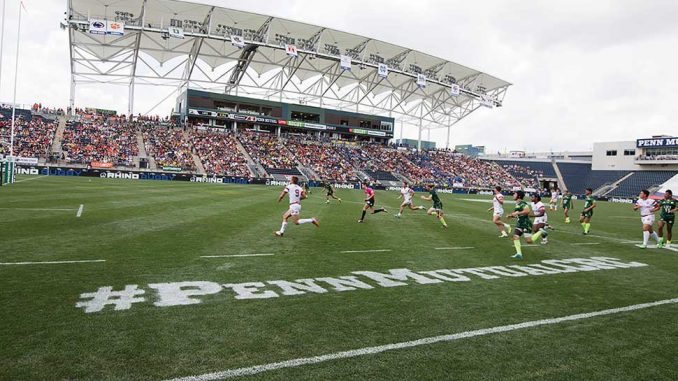 Penn Mutual Collegiate Rugby Championship is scheduled to start in June 2017, in Philadelphia. The CRC is a rugby championship in which USA rugby registered members that are in good standing compete.
The teams that will play in the 2017 CRC are: Arizona, Army, Boston College, Cal, Dartmouth, Delaware, Indiana, Kutztown, Life, Navy, Notre Dame, Penn State, St. Joe's, Temple, UCLA and
Virginia Tech. There will be 8 more participating teams to be announced in the New Year. By that date, two other spots will be filled based on the victories of the college teams on the field in the Las Vegas Invitational and Heart of America Classic.
Jon Hinkin, tournament director of the 2017 Penn Mutual Collegiate Rugby Championship said that they "are excited about the outstanding field of the nation's top colleges and universities that will be competing in Philadelphia this coming June. [..] It is great to have so many returning favorites, and we look forward to announcing more participating schools in the New Year."
Dan Payne, USA Rugby CEO who, as a coach and administrator led Life University to the CRC said "If you've never been to the CRC as a fan, I'd suggest you consider attending this June. It's a great event for Men's and Women's college rugby in America!"