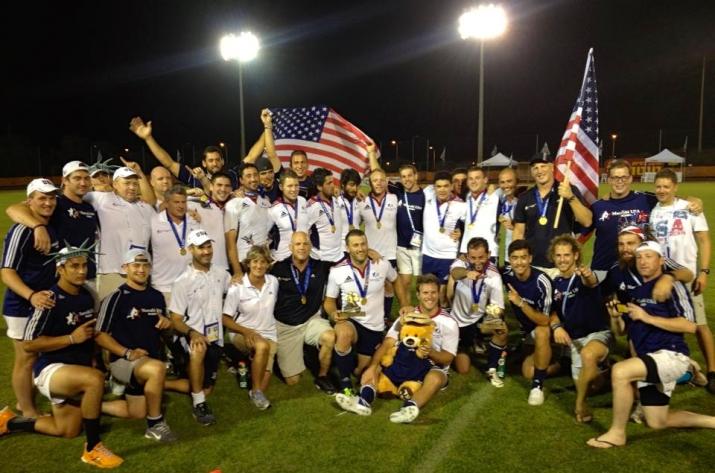 28 young professional rugby players traveled to Aspen, Colorado to play against highly competitive teams in the 47 Annual Aspen Ruggerfest tournament. The head coach Lipman was very satisfied with the guys' performance especially when it came to strength and stamina.
Here are the men who played for Maccabi USA at Aspen and their respective original teams:
Mystic River: Alex Appel, Marcos Flegmann, Mikey Rudzinsky
Dartmouth: Andrew Berson, Jack Braun
Olympic Club: Jared Braun, Tanner Mohr
Chicago Lions: Joel Cohen
Austin Huns: Shawn Cox
Ponsonby-NZ: Elliot Dillon-Herzog
PRO Rugby – Ohio Aviators: Taylor Howden, Robbie Shaw
Glenfield-NZ: Devin Ibanez, Roman Wilson
Philadelphia Whitemarsh: Isaac Kaatz
New England College: Mike Korn
Buffalo: Devin Pearl
Glendale Raptors: Ben Rotstein, Zach Strom
Rocky George: Matthew Sarna
San Francisco Golden Gate: Spenceer Sarver
Atlantis Rugby: Chase Schor Haskin
Tiger Rugby: Dallen Stanford
USA 7s: Zach Test
These 28 lucky players were selected form previous camps in Saranac Lake, NY and the USA Rugby Tracking Camp series. The team finished 4th which is not an easy thing to accomplish. They started by winning 32-5 against Heart of America and then 15-5 against the Denver Barbarians. This brought them to the semifinals with the Gentlemen of Aspen. They were a bit over their heads and went down by 4 tries in the first half. in spite of this, Maccabi USA players were very determined and conceded a single score in the 2nd half of the game.
Lipman and the guys look forward to the 20th World Maccabiah Games in Israel and have their mind set on winning 2 gold medals. They will continue their training at the Las Vegas Invitational tournament where the team will once again meet with great players.