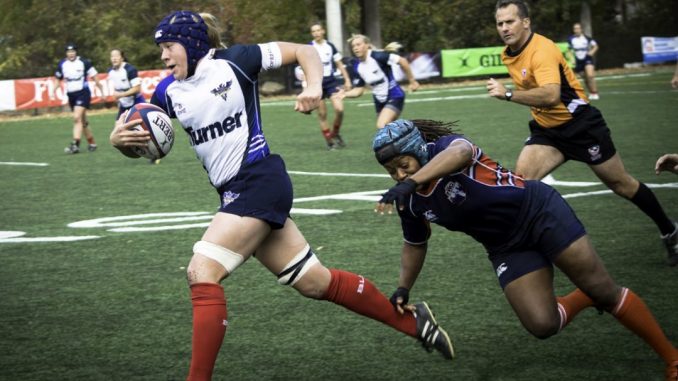 The 2016-2017 USA DI Club Rugby fall season's most important teams were New York Atlantic Club and Rocky Gorge.
NYAC from the Atlantic North was the 2015 DI Champion, with an impressive number of 8 consecutive victories. For this season the team proves they are ready to play against the strongest opponents in the National Playoff. NYAC defeated Old Blue and Mystic River and managed to take control over the games. The head coach is of course very proud and says that these three teams are somehow similar in the way they play, but NYAC is more versatile: "There is not a lot between Mystic, Old Blue, and NYAC in terms of talent, ability, and how they play the game. Old Blue is very forwards, kick, and pressure orientated, Mystic plays a very expansive game mostly with their backs, and NYAC is stuck in the middle as we can mix it with anyone's pack, but we also have the backline to spin it wide as well." We shall see what is next for NYAC, since the spring schedule is not definitive yet.
In the Mid-Atlantic, the situation is dominated by the unstoppable Rocky Gorge. Their real strength is the defense, on top of a physical encounter seeking team. The players are capable to go through a one – on – one encounter without suffering much.
Another important team in the competition this season is Metropolis, which is last year's conference champion. Their offensive is very strong and this compensates somehow for the defensive lapses. Metropolis head coach Nate Osborne says "It's very strong right now. I'd say it is the best it has been in the eight years I've been here."
Each team in the competition has high chances to be the winner of the competition. The winner will be determined in May 2017, when the season ends.
Stay tuned for more about the USA DI Club Rugby.