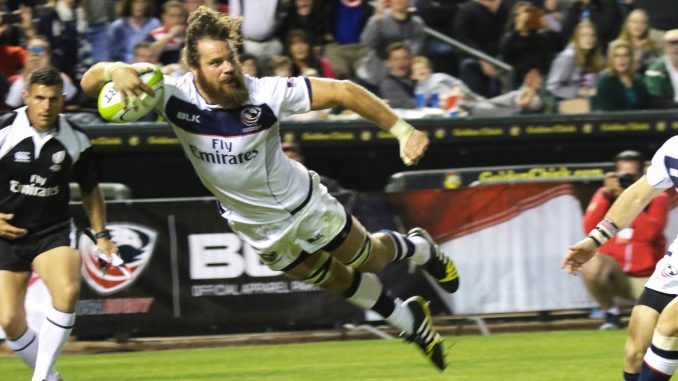 Eagles had an amazing performance in the game they played on Saturday, 10 December against Russia. With this victory, the Eagles will advance in the Cup Quarters.
As a short summary of the game, the eagles were dominant since the beginning of the game. They possessed the ball a long time of the game and that clearly wasn't good for the Russians, as we can see that the USA team was victorious. The game was very physical especially from the American side, since Baker knocked on players and Iosefo got a yellow card for an intentional knock.
On the other side, the Russian team tried hard to fight back and keep up with the Eagles. But they scored 5 points before the end of the first half. Lazarenko helped to bring some hope on Russia's supporters faces, especially in the second half when he added another 12 points to the existing 5, gathering a total amount of 17 points for his team.
For USA, in the second half Baker and Barrett were the stars of the Eagles and they made an impressive duo. Their collaboration secured ultimately the victory for the Eagles against Russia.
This win helped USA Eagles to qualify in the quarter final against Scotland, which will take place on Sunday at 5:48 a.m. ET.